Hey Guys, Kaushik here and THANK YOU for Stopping by to check out my Healthy Commissions Review!
Affiliate marketing over recent years has grown to become one of the most enterprising online ventures. To take on affiliate marketing, you first have to know all its workings inside and out.
That is the main reason as to why Healthy Commissions system was created; to provide top-tier tips and learning for those that want to succeed in affiliate marketing. It has done exactly that.
Here is a detailed Healthy Commissions Review, including who are the creators, the course schedule, the bonuses, pros and cons, and my verdict.
Healthy Commissions Review
The Healthy Commissions is a step-by-step training course on affiliate marketing in the health niche. It was created by Gerry Cramer, Rob Jones, and Mark Ling.
| | |
| --- | --- |
| Product: | Healthy Commissions |
| Creator: | Gerry Cramer, Rob Jones and Mark Ling |
| Official Website: | healthycommissions.com/getstarted |
| Price: | $2497 |
| Recommended? | Yes, without Hesitation! |
What Is Healthy Commissions All About?

Healthy Commissions is an affiliate marketing training program and platform. The full course is 6 weeks long, and in it, you will learn everything from establishing yourself in the business to occupying the most productive of niches.
It has some similarities with the 2019 program, which was called Overnight Freedom. With the advancements in technology affecting every sphere of the economy and the world at large, it is essential to keep improving. That is why Healthy Commission was created; to provide the latest advice, skills, tips, and overall knowledge on how to become an expert affiliate marketer.
When you delve into the nitty-gritties of the program, you soon discover the amount of detail that went into structuring it and bringing it into corporeality. To be fair, it is probably the most unique affiliate marketing course or program you will find right now.
Fundamentally, it aims to turn its students to affiliate marketers and entrepreneurs who earn 6-7 figure commissions from paid traffic, through Facebook ads. It is a break from the past, where Email marketing and SEO were the norms.
It does this primarily in two ways. The first is to help you find or know how to find the right offers and products to promote. The second way is to teach you how to find and make landing pages with high-profit margins.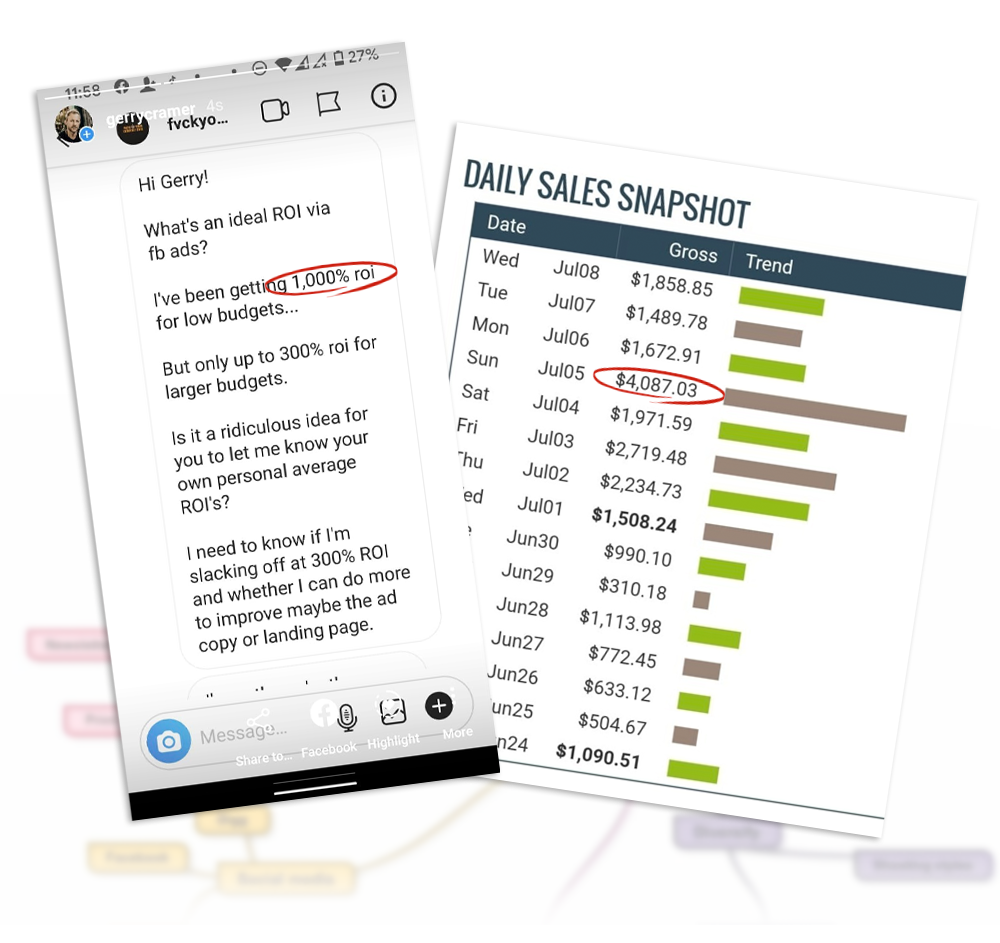 IMPORTANT
To learn more about the Healthy Commissions' 4-Step System their students are using to generate over $57 Million, join one of their free live training workshops (details are at the link below).
During the workshop you'll learn about every part of this business model, and how you can leverage it to build your own business right now. They'll also be taking all questions live.
Warning: The Workshop capacity is 1000 people. They WILL have a packed room, so register now and be sure to show up 20 minutes early to avoid being locked out.
IMPORTANT
Who are Gerry Cramer, Rob Jones, and Mark Ling?
The program, together with its previous version, was created the triumvirate of Gerry Cramer, Rob Jones, and Mark Ling.

Gerry Cramer is one of the top affiliate marketers that use Clickbank. He started out as a software developer and an SEO marketer before joining the field of affiliate marketing. His expertise in software development and online marketing using paid ads makes his input in this training course valuable for every person starting out in affiliate marketing.

Rob Jones is a business mogul and strategic planning consultant with tons of experience in inbound content marketing. His niche in business has been creating web based content based on storytelling with an aim of boosting sales and maintaining a robust online brand presence.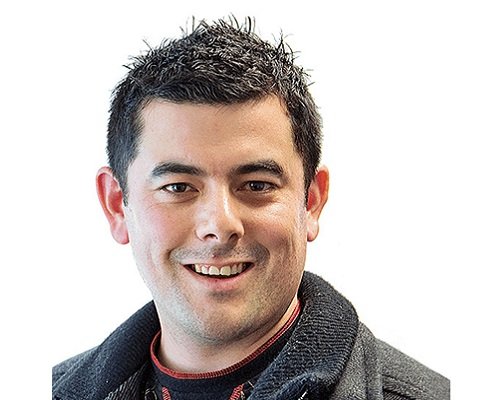 Mark Ling is a self-made millionaire who has over 10 years' experience in online marketing. Aside from marketing, Mark has a passion for imparting knowledge to beginner marketers and puts out regular content on online platforms to help novice marketers discover their niche.
The blend of information from the three contributors makes this one of the most comprehensive training course for online marketers in 2020.
What does Healthy Commissions Teach?
The workings and functionality of the program can be broken down into three points.
The first thing you are taught is which means you will use to identify, attract, and eventually promote in-demand products.
Secondly, you will learn how to drive your traffic up. Some of the methods you will be taught will have instant effects on increasing the amount of traffic you get.
Thirdly, and perhaps the most important of the three, is how to convert the traffic you are getting into customers, sales, and eventually money.
The 6 Main Training Components
Facebook Ads
One, if not the, most powerful paid traffic sources, Facebook ads, is dissected and analyzed in full, making it easy for the students to understand it.
Higher Commissions
The program's name self-explains its main objective, which is to provide higher commissions to is students. In fact, Mark Ling has negotiated and made deals with affiliate marketing vendors that ensure the students of the program get the highest possible commissions. Some students get rates as high as ninety percent. Additionally, you will get other splendid offers, such as making 50% in commissions for products priced between 500 and 2500 dollars
State-of-the-art Software
Long gone are the days of scaling ads directly to the affiliate. With the software used for the course, you can create your own high converting affiliate site, and therefore, making changes will be easy.
Ad Generator
With the cutting-edge software used in the program, it is much simpler to create high converting ads, both for Facebook and Youtube. Some might say that the said technology practically creates the ads for the students.
Profits Galore
In order for students of Healthy Commission to make six-figure profits annually, all they have to do is maintain an average of 4 sales per week. This particular method is tried and tested.
Weekly Cash Prizes
To keep the students motivated, and to add a little extra motivation, there will be cash prizes given every week.

What'll You Learn in This Course?
After enrolling for the Healthy Commissions training course you will be able to:
Learn how to generate traffic and profit from Facebook Ads and YouTube Ads and become pro in using these tools for affiliate marketing.
Earn better commissions by obtaining high ticket offers and earning high commissions from them. With more traffic through Facebook, you will be able to earn more commission from selling products.
Learn useful software on how you can develop high converting funnels and site compliant of Facebook ads and YouTube ads.
Learn tool ad for a generation which plays a crucial role in motivating visitors to purchase.
Learn to make to make as little as 4 sales a week in order to make 100k a year PROFIT from this system.
Learn how to pick winners by filtering through many products and deal with specific products that have a high return on investment and it can sell quickly and thus you can earn more commissions.
Healthy Commissions Training Sessions
The training modules used for Healthy Commissions as akin to those used in Overnight Freedom.
Pre-Training (instant access) – Proper mindset & Offers
When you initially join the program, you will get the QuickStart module. Essentially, this is a video that will work you on exactly what you will learn, and what mindset you should have as you get into the program. It is the alumni of the program, some of whom are already successful multi-millionaires, who will guide you at the beginning of your journey.
Week 1 – Creating your Winning Ads (Images)
Right of the gate, you will learn how to choose and create the right images in order to scale your ad to a million-dollar property. You are also taught how to set up everything required on Facebook. You will know how to create everything from your profile to your ad account, and even how to create and structure your fan page.
The teachers will teach you how you can create the most profitable of images, even if the budget you are working with is low. After you have completed this module, you will be able to create images that are not only perfect but can also optimize the number of clicks you are getting.
Week 2 – Crafting the Perfect Ad Copy
This is probably the most important of modules in the entire course. This is because it entails and illustrates clearly everything that is essential to making ads that increase your sales. You will learn how to design the perfect ad, and how to bring the said ad into corporeality, just as you had designed it. In addition, you will also be able to use 4P formula, through which you can create better ads faster and easily.
The sky is the limit when it comes to this course. In fact, don't be surprised to find yourself making anywhere between one thousand and twenty thousand dollars a day after you have fully embraced the modules of the course.
Week 3 – Creating your Winning Presell Pages
In the third week, the course focuses on teaching you how to create preselling pages that maximize your ROI. These pages are highly-converting and will increase your traffic almost instantly. This module is easy because you will only need to know two preselling pages for you to excel in. By the time you are completing this module, you will be able to come up with a presell page within a matter of minutes.
Week 4 – Launching Your Money Ads
It is during this week that you will take everything you've learned so far at put it to good use. Everything that you've been taught, from the images to the ads, will be used to create your very first Facebook campaign.
You will also be taught the difference between small players in the game and million-dollar affiliate marketers. You will learn how to find your audience and the optimal time to release your product. The icing on this already delicious cake is that you will be taken through a whole campaign by one of your mentors.
Week 5 – Testing and Scaling Up
In this module, you will learn how to analyze the different Facebook ads you have created. Consequently, you will also understand which ads to kill and which ads to scale up. It is essential that you understand how to interpret data. This is critical because it is the only way that you will be able to make informed decisions. It is only after understanding this module that you will be able to optimize the profitability of your ads.
Week 6 – Advanced Super-Affiliate Strategies
In the sixth module, you will get to understand the inner workings of seven-figure affiliate marketers, how they make informed decisions when dealing with large budgets, and generally the planning and actions you have to take part in order to get to the top. You will be introduced to a plethora of tricks, life hacks, and techniques that will take your profits to another stratosphere, to the top-tier.
Who is This Training Program for?
Healthy commissions training course is designed for marketers who want to learn the ropes of affiliate marketing quickly and begin their journey to financial freedom while working from the comfort of their homes. Once you go through the six weeks of training, you will know how to post enchanting online adverts on social media platforms and get better response rate and improved conversion rate.
Both new and experienced online marketers can benefit from the training. The team of expert marketers that put the training course together has more than 10 years of experience doing what each team member does best.
The course has been designed with keen focus on the dynamics of marketing health products to people that need them. Through the tips included in the course, you get to learn how to identify what product suits a certain demographic. This way, you will get better conversion rates by marketing products that have actual benefits to the people who buy them.
Healthy Commissions Bonuses
Bonus 1: Ready to Use Ad Copy Templates
When you join the program you will get an exact copy of the template you are using therefore you don't waste more time trying to create your template.
Bonus 2: 2 Million Dollar Ad Image Swipe File
In this bonus, you will have a variety of ad images where you will use to maximize your earnings.
Bonus 3: The Ultimate Ad Image Designer Hiring Script
As you already know images are very important in generating sales, therefore in Healthy Commissions you will be provided with an exact copy of a customized image that you will use to generate your sales and maximize on your commission.
Bonus 4: Presellio Page Builder
From being a member of the program you will benefit from the presale page that has been optimized and you will just maximize on making profits.
Bonus 5: Presell Page Copy Templates
In this bonus, you benefit from an already prepared template that is ready for use. You will just maximize your winnings.
Bonus 6: Presellio Analytics Suite
This allows you to benefit from the number of sales you will make to achieve a six-figure.
Bonus 7: Presellio Profit Optimizer
This bonus has varied ways on how you can maximize profit from the sales.
Bonus 8: Q&A With Our Panel of Affiliate Mentors
Here you get to interact with affiliate experts such as Gerry Crammer, Rob Jones, and Mark Ling.
What is the Price of Course?
There are two ways through which you can pay to take part in the course. The first is the one-time fee, which is 2,497 dollars. The second method is that of paying in installments. This one requires that you pay three installments of 997 dollars.
30 Day Satisfaction Guarantee
Healthy Commissions will refund your money back within 30 days if you don't like the program.
The team, which has put together this training material, has so much confidence in the content. All the tips and tools that are included in this program enable you to follow the path that the experienced affiliate marketers, who have put the content together, followed in order to reach high levels of success.
I guarantee that you will love the easy to grasp content and learn how you can boost online sales. The entire course takes six weeks, but I can assure you that by the 30th day of learning, you will be satisfied with Healthy Commissions program.
Pros and Cons of The Program
Pros
It is very friendly, simple, and easy to use
It is a short course, running for only six weeks
It has templates that are readily available
Students and teachers have a private Facebook group to discuss
It is available everywhere in the world
You have a 30-day money-back guarantee
Cons
The pricing is a bit high, and thus not everyone can afford it.
Healthy Commissions Review: Why Listen to Me?
To understand the legitimacy of anything, the best way to do it is to ask around. Whether you conduct shallow or in-depth research on the matter, you will still find testimonials and referrals not only on the internet but also in real-life.
Numerous alumni of the program are making 6-figure and 7-figure annual profits from affiliate marketing alone.
I was a student at last year's version of the program, which then was called Overnight Freedom. Based on the knowledge and experienced I gained from the said program, and also conscious of the fact that this year's program is a tremendously updated version of last year, I have no doubt that Healthy Commissions is exactly what you are looking for.
To be honest with you, this is without a doubt the best online affiliate marketing course you will find anywhere.
The number of students that graduate and go on to become successful affiliates speaks on the quality of the course. Additionally, it is these same students that come back to help you get into the mentality you need in order to succeed in this sphere.
The course content not only helps you to set up your online business but also contains tips and strategies that can help you scale the business to reach a bigger audience within a short time.
All in all, the details that have gone into the designing and execution of this program make it easy to understand ad succeed in affiliate marketing. Enroll for it and I assure you will be pleasantly surprised at the results.
I believe anyone who is starting out on online marketing or affiliate marketing can benefit greatly from taking the Healthy Commission training course.
Begin your journey to complete financial freedom by signing up for the Healthy Commissions training program. Take advantage of this opportunity and become among the first few online marketers that use combined expert tips from three renowned affiliate marketers.
Don't forget to share this information with your friends who also want to tap into the potential of online marketing.
Thanks for checking out my Healthy Commissions review , and PLEASE – let me know if you have any questions.
To Your Success!