Mark Ling's Quit 9 To 5 Academy Review
If you search the internet, you'll probably find thousands of affiliate programs, some paid and others free. You've heard of people who have signed into some of these programs but have hardly made any money. People end up calling such programs a "scam". Well, in most cases, such people usually don't know how affiliate programs work.
So, could you be wondering whether Quit 9 To 5 is real? Do you know what's in it? What will you gain or lose if you joined it? And in the first place, what is this thing called Quit 9 To 5? This Quit 9 To 5 Academy review will answer most, if not all, of your questions.
What is Quit 9 To 5 Academy?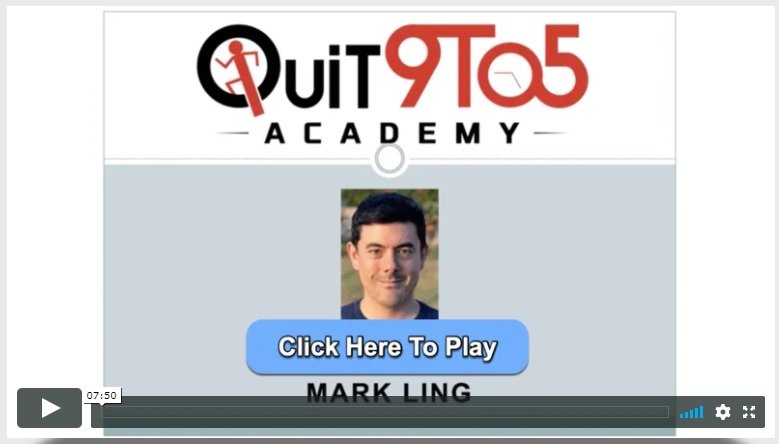 You might have seen some ads or emails concerning it but you don't have an in-depth knowledge of it. Quit 9 To 5 Academy is a program that teaches people everything they need to know about affiliate marketing.
The name "Quit 9 To 5" implies leaving or quitting that normal routine where you get to work at 9 am and leave the office at 5 pm. Through this program, you'll get comprehensive knowledge of how you can promote niche products and generate income for yourself.
It's not enough that you should know the meaning of terms under affiliate marketing. Quit 9 To 5 Academy goes beyond giving you this general knowledge and focuses more on training you to model successful sales funnel and to run ads, thus boosting your campaigns.
Unlike other programs, Quit 9 To 5 Academy doesn't teach people how to "swim in an ocean" when they don't even know how to do it in a stream. The program has broken down its content into simplified parts that newbies can comprehend. When a student has understood the basics, they are taught higher level strategies that will help them scale further. However, this program isn't final- the content is continuously updated by Mark Ling so that students will be at par with the current trends in the industry.
Who is Mark Ling?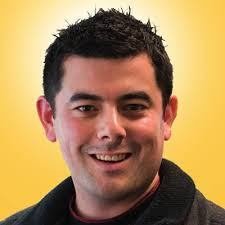 Mark Ling is the creator of Quit 9 To 5 Academy. He is also the co-founder of Salehoo. Mark Ling has vast experience in internet sales from which he has generated hundreds of millions of dollars.
Starting from scratch, he managed to create his personal success stories. He is the person behind all the fabled affiliate marketing programs, including affilojetpack, affiloblueprintt, and Traffic Travis, just to name a few. The idea of Quit 9 To 5 Academy came about from Mark Ling's willingness to share the secrets that had made him so successful in the industry.
If you are looking forward to similar results and you are willing to quit your 9 to 5 job, Mark Ling is the person to look into. His amazing and easy-to-understand strategies are inside the learning content at Quit 9 To 5 Academy. So, what are these strategies, or rather features?
Features/ What's Inside?
Mark Ling's Quit 9 To 5 Academy contains seven modules of training, each with in-depth information on the topic:
Module 1: Beginner's quick start – it contains fundamental information that students need to know about affiliate marketing, including the definition of terms.
Module 2: Facebook advertising fundamentals- contains information about Facebook ads. It teaches everything from basic Facebook advertising to super affiliate Facebook compliance secrets.
Module 3: data and reporting- contains information on how an individual can use data and reporting to analyze their growth and make changes that could lead to improved results.
Module 4: scaling up ads- contains guidelines on how to identify winning ads and teaches the bidding strategies that will help you get greater returns.
Module 5: advanced strategies- it digs deeper into bidding strategies that can help you automate your messages and have targeted marketing solutions.
Module 6: other traffic platforms- contains information on manual bidding and the strategies it involves, to further help you maximize tour results in a short period.
Module 7: Increase ROI- contains guidelines on how to increase ROI that will help you get greater returns.
Why Quit 9 To 5 Academy?
Anyone and I mean anyone, fresh or experienced, who has a passion for marketing can dearly make it through the courses offered at Quit 9 To 5 Academy. Whether starting from scratch or learning cash-cow strategies, this program suits just anyone. There is no doubt about the efficiency of this program.
Quit 9 To 5 Academy will give you a different perception of affiliate marketing, helping you make most out o it, instead of complaining about being scammed. Personally, from all the reviews I've read about the program, I would be crazy not to sign up for the course.
Pros or Cons
The pros of Quit 9 To 5 Academy by far outweighs the cons.
Pros:
The ability of the program to suit the needs of both beginners and experts
The program uses easy-to-understand language
Learning is evidence-based; its linked to tested strategies
There is a private Facebook support group reinforces students' learning experiences
Cons:
The fee be quite high, especially for low-income individuals and college students
You cannot enroll in the program at any time.
My Verdict
If you can't learn from your own experiences, learn to learn from other people's experiences. Learning from a legend is one thing and using that information to emerge as successful is another. By now, I hope this Quit 9 To 5 Academy review has answered all your questions and cleared any doubts that you could be having. Don't miss out on this opportunity. Grab it still lasts.